Welcome to The Pantry Moruya (formerly Rustic Pantry Wholefoods), a local family owned bulk food shop situated in the picturesque riverside town of Moruya, on the far south coast of NSW.
After opening the pantry in 2011, Bronwyn passed the reigns over to new owners in March 2019.
Moving from Bywong NSW, Jan is a recently retired ANU professor and musician. She has been an enthusiastic whole foods cook since she first opened Molly Katzen's Moosewood cookbook, published in the 1970s.
Moving from Sydney's inner west, Elisa has a background in Events Management and Dance Teaching. She is passionate about sustainable low waste living, whole foods cooking and baking.
Also moving from Sydney, Nic has a food background as a kitchen hand come chef in Canberra, Melbourne and Sydney. He has a love of cooking and using fresh locally sourced ingredients.
Together are eager to see The Pantry continue flourish within the local community.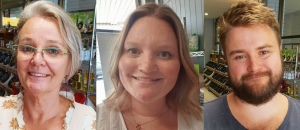 1. Buy your food "unpackaged"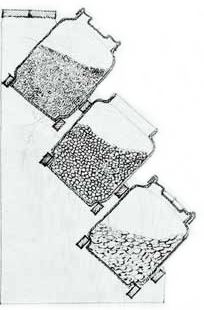 Why?
To help reduce waste. Australia generates 200kg of packaging waste every year of which 1.9 million tonnes ends up in landfill.
To help reduce CO2 emissions associated with the production of packaging materials.
How?
Bring your own reusuable packaging or jars.
2. Buy food in quantities that you need and that you will use
Why?
To reduce food waste. Every year we throw out more than 800,000 tonnes of edible food.
To save money. In Australia we spend about $2.5 billion a year on food we throw out, which adds up to approximately $1000 per household per year.
To save precious resources. We throw out approximately 30% of the food we purchase. This equates to about 315 kilograms per household per year. When we throw out food we are also throwing away huge amounts of the resources, energy and water that is used to produce, process, store, refrigerate, transport and cook our food.
To protect our environment. Wasted food rotting in landfill emits methane, which is 25% more potent than carbon pollution.
3. Buy food that is better for you and tastes better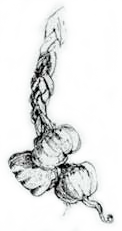 Why?
To nourish you and improve your health. Whole food is nutritionally better.
To discover real flavour. Food that is minimally processed has more flavour and by cooking it yourself, retains more nutrition.
To simply enjoy eating. Whole food is food that your grandmother would recognise. It feeds the soul.
4. Buy certified organic food where possible
Why?
To ensure your food is safe. Organic and other forms of low impact farming use minimal or no pesticides and fertilisers, which are energy intensive to manufacture.
To conserve fossil fuels. Organic farms consume up to 40% less energy.
To protect ecosystems. Organic farms generally support higher levels of wildlife on farms.
5. Buy food that is fair and ethical
Why?
To support economies both locally and overseas. Food that is certified fair trade encourages investment in people, which helps promote social justice, local economic development and fair prices for workers in the developing world.
6. Buy food that you know where it comes from
Why?
50% of the large trucks on our roads are transporting food across the country to supply our major supermarkets. Imagine how we could reduce the negative impacts associated with this by buying local products and increasing demand for local food production.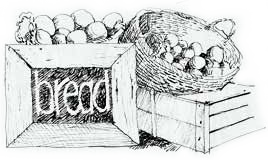 How?
When we select our products, our first choice is local, our next choice is Australian grown, then we choose fair trade.
Fresh produce is always local and in season.
We value the importance of where food comes from and how it is produced.
As a small, local business we support the local community and encourage local food production.
Shopping at Rustic Pantry is socially responsible shopping. We have untangled the complicated process of identifying which products meet a variety of ethical criteria, making your decisions simpler and easier.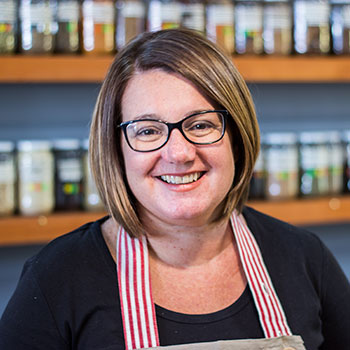 I'm Bronwyn Carter, together with my husband Phillip and my three daughters Chloe, Charlotte and Molly, I have lived and worked in Moruya for the past 18 years — almost long enough to be considered locals! We love being part of a vibrant community.
Six years ago or thereabouts I found myself drawn to the possibility of sourcing the weekly groceries for my family away from large, foreign owned supermarkets. I was becoming increasingly aware of how my purchasing choices impacted other people and the environment.
I found that trying to choose food that was good for me, that tasted good, had minimal impact on the environment and had been produced or manufactured without exploitation of people or the land, from somewhere miles away, was next to impossible given the nature of supermarkets.
A lot of the time I thought I was making informed choices, although it was often the case that it turned out I wasn't. The phenomena is referred to as "Green Washing". Supermarkets are experts at it, and I was falling for it hook line and sinker.
At that time I was working in allied health in diagnostic services. I was witnessing first-hand the increasing trend in the incidence of lifestyle related disease, both physical and psychological. The devastating effects of obesity, diabetes and cancer were so common, I started to question the relationship between these trends and the culture associated with the food we eat and our relationship with the environment in which it was grown.
On returning from a family holiday in Italy, I became fascinated with how integral food and the ritual of the family meal was to the everyday Italian way of life. Food is not just fuel, it is core to their culture. Wherever it's eaten, it's always based around fresh, seasonal produce. This seemed to be in stark contrast to the food culture of Australia, where the trend for processed, cheap, tasteless, nutritionally compromised, fast food was rapidly growing.
My Italian experience motivated me to become involved with the committee aimed at establishing the School Kitchen Garden Project at my children's public school. It was here that I realised that it is possible to influence cultural change around food. The garden provides such a great foundation for the students, by encouraging the enjoyment of growing, harvesting and cooking food. Understanding the connection between our food, where it comes from, our food choices and the impact those choices have on our health and well-being is vital and there is no better classroom to learn that lesson than in the school veggie patch.
There were other events in my life at the time that were making me — well — "take a long hard look at myself and my life". The conversation around climate change and the human impact on it was gaining momentum. We were past peak oil, almost at peak phosphorus and the sea temperature was increasing and I started to question whether I could make a difference.
I learnt that food wasted in Australia accounted for almost two-thirds of the food grown here, looking at my own food wastage, I figured that that percentage was fairly accurate, and something I needed to change. Then there was all that plastic packaging that the majority of my food came in and ended up polluting our waterways, endangering the life of marine animals. Of course I recycled, but when I was honest with myself I knew this was nowhere near enough. I really needed to purchase only the amount of food I needed, in packaging that I could reuse.
After mulling this over for about a year, I decided to jump in feet first, put my money where my mouth is and open Rustic Pantry. We are not perfect but we are learning and evolving every day. Most importantly we are honest about where our products come from and the reasons behind the decisions we make.